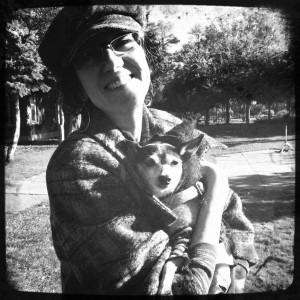 Becky Heavner
My adventure  in landscape design is influenced by my longtime career in visual arts. As an illustrator, I have worked with National Institutes of Health, The Washington Post and many clients in editorial, advertising and packaging design. As a landscape designer, I worked with Michael Vergason Landscape Architecture in Alexandria Virginia, designing 2-D and 3-D scale models, graphic design, writing, research, and exhibition curation. My illustrations have been recognized with many publication, product and advertising awards from American Illustration, The Art Directors Club of Washington DC, Society of Publication Designers, Communication Arts, Print Magazine, The Society of Illustrators, American Institute of Graphic Arts, and American Advertising Federation (ADDYs) and my landscape design has been recognized with a merit of honor award by the American Society of Landscape Architects. 
Too often, landscape is the reflection of ill-conceived operations. I design for poetry in place. I explore poetic and systematic modes of thinking–as a way to reveal and enhance place-based experiences. Agency in landscape acknowledges temporal changes we see and don't see–the ethereal, the fleeting and the imaginative. Agency is circular. It is action, reaction, action. Landscape design is a response to the continual shifts and eventual marks found in landscape. 
My landscape methods consider media (word + images) as a design-thinking framework to approach site-specific art. Landscape is a mediated, environmental art form.  Design thinking can be defined as the development of artful methods and processes developed to address ill-defined problems and forces. 
I can be contacted by email